Energy Mindfulness: Effects on Depression, Anxiety, Stress, and Subtle Energy Balance. A Pilot Study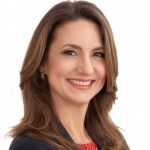 Analaura Trivellato
Scroll down to view this video 
Analaura Trivellato, MSc
International Academy of Consciousness, Evoramonte, PT
Introduction: Benefits of Energy Mindfulness (EM), generally taken as a spiritual practice, are widely accepted as valid and effective among those who practice it; however, scientifically rigorous experiments to measure such results had not been carried out to date. This study investigates the effects of Energy Mindfulness practices, i.e., the intentional movement of one's own subtle energy. EM is rooted in ancient practices, and an updated version of this technique known as VELO was applied in this study.
Methods: This study employed a randomized controlled single-blind trial to compare results of the experimental group with a waitlist inactive control group. The experimental group performed the Energy Mindfulness practice technically known as Voluntary Energetic Longitudinal Oscillation – VELO (Trivellato, 2017).
The measuring method of choice was the widely used and validated DASS-21 – Depression Anxiety Stress Scale (Lovibond & Lovibond, 1995). To measure the subtle energy balance, we used the novel Subtle Energy Effects Scale – SEES that is being proposed.
The DASS-21 measures the intensity of negative emotional states. It is comprised by 21 items, being seven items to assess each domain in a 4-point Likert scale. The SEES was built in the same compatible pattern. Seven items carefully designed and phrased to follow DASS-21 protocol were included in a non-sequential manner into the DASS-21, resulting in a scale of 28 items. Subjects responded the 28-item scale pre- and post- activities.
Participants were divided into four groups (G1, G2, G3, G4). The group 1 (ini n=77, end n=51) and the control group 2 (ini n=76, end n=65) were randomly assigned at a 1:1 allocation ratio and had no previous knowledge or experience with mind-body practices. The hypothesized effects of the VELO were not shared with participants during the study phase in order not to influence or distort results.
The group 3 (ini n=167, end n=101) have already had contact with mind-body knowledge and/or practices. Group 4 was screened for those who were taking psychotropic drugs, to assure the results of the other groups would not have such cases among subjects.
The practice was instructed equally to the groups, entirely online via video and e-mail message. Participants performed the practice for at least 25 consecutive days during October 2020, using audio-guides that I recorded and provided them with. Participants from 30 countries joined the study, among which 61% were female; 51% were 30-49 years old; and 90% had completed at least a post-secondary education.
Although the original research aimed at collecting purely quantitative data, a number of participants spontaneously wrote to me during the practice period sharing accounts of their experience while undergoing the practice. This was an unexpected surprise, and the data they provided were quite valuable. In view of this, even though it has not been planned in the design phase, I decided to add an optional open question to the post-practice [final] questionnaire, allowing the collection of data for qualitative analysis as well.
Results: One-way ANOVA was used to compute results from pre- and post-test. G3 had statistically significant improvement in the four domains examined and the G1 showed statistically significant results in the subtle energy balance domain. Anxiety was improved from measurement on time1 and time2 for all groups. Consistent with this pattern, the inactive control group also had a slight improvement in anxiety.
The G2 [control] was the only group that had no changes whatsoever in result from t1 to t2 regarding subtle energy balance, corroborating therefore the reliability of the measuring instrument (SEES). The reliability of the proposed SEES was assessed using Cronbach's coefficient. α was .81 which indicates good internal consistency.
Qualitative results revealed improvement in energetic and emotional stability, sleep quality, well-being, happiness, out-of-body experiences and lucid dreaming proneness, and some cases suggested a decrease in chronic health issues such as blood pressure and pain.
Discussion: Energy Mindfulness appears to be as effective to ameliorate symptoms of depression, anxiety, and stress as other types of mindfulness practices, and seem to bring the added benefit of increased energy balance. The results also imply that EM practices such as VELO may bring some improvement in physical and emotional areas. These results call for a new research designed to further explore these effects.
Fig 1. Results from SEES pre and post practice time.
Lovibond, P. F., & Lovibond, S. H. (1995). The Structure of negative emotional state: Comparison of the Depression Anxiety Stress Scales (DASS) with the Beck Depression and Anxiety Inventories. Behav Res Ther, 33(3), 335–343.
Trivellato, N. (2017). Vibrational State and Energy Resonance: Self-Tuning to a Higher Level of Consciousness. International Academy of Consciousness, pp. 494.
Presenter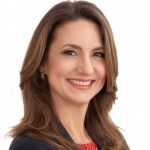 Analaura Trivellato
Analaura Trivellato, researcher and educator, graduated in Psychology and Languages. She holds an MSc in Occupational Psychology at Birkbeck University of London and a degree in Applied Positive Psychology and Coaching at University of East London. She has been lecturing in several countries for over 25 years and presented at numerous events. She is the president of the International Academy of Consciousness and previously was IAC's Scientific Director and Editor of the Journal of Consciousness.
Energy Mindfulness: Effects on Depression, Anxiety, Stress, and Subtle Energy Balance. A Pilot Study