Help-Seeking Patterns And Social Support Among Individuals Reporting Anomalous Experiences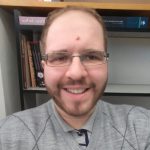 Everton Maraldi
Scroll down to view this video
Everton de Oliveira Maraldi1, Adriano Costa1,2,3, Alexandre Cunha1,2, Edson Hamazaki1, Douglas Flores1,2, Gregório Pereira de Queiroz1,2, Jeverson Reichow1,4, Mateus Martinez1,2, Ricardo Ribeiro1,5, Silvana Siqueira1
1Research Group on Religious Experience and Altered States of Consciousness, Pontifical Catholic University of São Paulo, Brazil
2Institute of Psychology, University of São Paulo, Brazil
3Federal Institute of Mato Grosso, Brazil
4Faculty of Psychology, Extremo Sul Catarinense University, Brazil
5Faculty of Education of Itapipoca, Ceará State University, Brazil
Introduction: Many studies suggest that the psychosocial support offered by family and religious groups is fundamental in coping with negative anomalous experiences (AEs) (e.g., Martinez-Taboas, 1999; Maraldi, 2014; Roxburgh & Roe, 2014; Delmonte et al., 2016). The investigation of help-seeking patterns and sources of social support may provide relevant information for differentiating between pathological and non-pathological AEs. There are many types of support (for example, from family, peers, psychologist/psychiatry, members of the religious group), but there is little specification in the existing literature of how different social contexts and sources of social support may impact these experiences. A systematic assessment of the experiencer's life history is also recommended, since the positive or negative impact of AEs may vary according to life stage (e.g., Maraldi, 2014; Delmonte et al., 2016). With these aspects in mind, this study investigated the help-seeking patterns and sources of social support reported by members of mediumistic religions in Brazil (including Umbanda, Spiritism, and Valley of the Dawn), as well as the emotions associated with their first AEs and the context and period in which these experiences initially emerged (i.e., whether before or after attending a mediumistic religion and at which moment in their lives).
Methods: From initial ethnographic observations in different mediumistic religions (described in a previous study by Maraldi et al., 2020), we obtained the contact information of potential respondents to whom we submitted an online survey developed for this study. The invitation to participate was sent either directly to the members of these groups or through their religious leaders, who helped to disseminate the survey. The survey assessed several aspects of mediumship (such as when mediumistic experiences began in their lives and whether this was before or after the respondents began attending a religious group), the support received from different social groups to practice mediumship, the emotions associated with their first AEs, and patterns of help-seeking in difficult moments. The sample comprised 263 mediums, mainly from the city of São Paulo. 66.5% were female (Mean age = 41.95 + 12.07, minimum = 16, maximum = 73).
Results: We found that anomalous/mediumistic experiences were more often associated with positive emotions (for example, tranquility / peace). Still, the most reported emotion was fear (43.3%). 64% of the sample used positive words to describe their first AEs (such as enthusiasm and inspiration), with an average of 2.8 positive words chosen by respondents, while 59.3% used negative words (such as sadness or confusion), with an average of 1.7 negative words. When mediumistic experiences began in adulthood and already within a religious context, participants reported having experienced fewer negative emotions in relation to their AEs, compared to the occasions when these experiences began in childhood and adolescence and outside a religious context. Participants also reported that with time and religious practice, the frequency of AEs occurring during religious services augmented in comparison to those occurring outside the religious context. With regard to the social support and encouragement received from other people to practice or experience mediumship, the attitude of the father, brothers and friends was described as predominantly indifferent. The support of the mother, spouse / partner and members of the respondents' religion were often described as positive. When asked about the sources of help sought to deal with different personal and interpersonal problems, the spiritual/religious help was mentioned more frequently in comparison to other options (medical, psychological, friends, family). 51.3% reported having received psychological treatment at some point in their lives, and 22% psychiatric treatment.
Discussion: Our findings indicate that AEs are not always related with negative emotions, but that this can vary according to the moment they emerged in the individual's life and the degree of social support received, especially from members of a religious group. Psychological interventions directed at helping individuals cope with negative aspects of AEs should consider the social context of the experiences and the experiencer's life history. Our study also had limitations. Our sample was biased toward highly educated Brazilians, most of them women and with significant levels of religious involvement and many years of mediumship practice. A sample with lower religious involvement and a different demographic profile could evidence different results. Despite these limitations, the present study was the first one to evaluate the help-seeking patterns and sources of social support of individuals experiencing AEs in Brazil, as well as the emotions associated with such experiences.
Delmonte, R., Lucchetti, G., Moreira-Almeida, A. & Farias, M. (2015). Can the DSM-5 differentiate between nonpathological possession and dissociative identity disorder? A case study from an Afro-Brazilian religion. Journal of Trauma and Dissociation, 17, 322–333.
Maraldi, E.O. (2014). Medium or author? A preliminary model relating dissociation, paranormal belief systems and self-esteem. Journal of the Society for Psychical Research, 78, 1–24.
Maraldi, E. O. et al. (2020). Anomalous and dissociative experiences in a religious context: an autoethnographic approach. Phenomenological Studies – Revista da Abordagem Gestáltica 26/2, 147-161.
Martínez-Taboas, A. (1999). A case of spirit possession and glossolalia. Culture, Medicine and Psychiatry, 23, 333-348.
Roxburgh, E., & Roe, C.A. (2014). Reframing voices and visions using a spiritual model. An interpretative phenomenological analysis of anomalous experiences in mediumship. Mental Health, Religion and Culture, 17(6), 641–653.
Presenter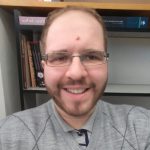 Everton Maraldi
Everton de Oliveira Maraldi is a psychologist and professor at the Post-Graduate Program on Religious Studies of the Pontifical Catholic University of São Paulo, Brazil. He is a member of the Board of Directors of the Parapsychological Association (USA). His research interests include topics such as the psychology of religious experience; spirituality, religion and health; dissociation and dissociative disorders, parapsychology and the study of religion. Presentation: Help-Seeking Patterns And Social Support Among Individuals Reporting Anomalous Experiences
Help-Seeking Patterns And Social Support Among Individuals Reporting Anomalous Experiences