Panel: J. B. Rhine and the Importance of Connection–J.B. Rhine: Letters 1923-1939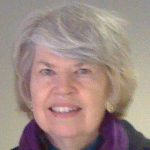 Barbara Ensrud
Scroll down to view this video
Introduction: J.B. Rhine was all about connections, in his work as well as his extensive correspondence. From the earliest days of the work, he reached out to figures in the field of psychical research, writing to such people as William McDougall, his most important mentor, Gardener Murphy at Columbia, professors at Harvard, Stanford, the universities of Wisconsin, Michigan, Minnesota, Princeton, and smaller institutions, to psychical researchers in Europe, to medical doctors, engineers, psychologists, to mediums (Eileen Garrett), to share theories, methods and respond to similar inquiries from them. Rhine's letters from the 1920s and early 1930s illustrate the importance of connection within the field.
[ Read: quotes from early letters to Murphy at Columbia, Prince in Boston, medium Eileen Garrett, British researchers Saltmarsh, Robert Thouless and Carington, Hans Bender in Germany. ]
Rhine's importance in the history of parapsychology lies not only in the technical contributions and methodology he contributed to the field. By establishing parapsychology as a distinct scientific discipline, he created a coherent community where professional parapsychologists could exchange views on methods, procedures, standards, problems and challenges facing the work.
While England's Society for Psychical Research drew a membership of like-minded individuals in the late 19th Century, the SPR "never coalesced into a firm and continuous scientific movement in which data, theory, and method could all dovetail and support one another."
This looseness of association was in place when Rhine came into psychical research in the early 1930s. "He was the nucleus of what became a reference group of professional parapsychologists, ones who agreed not only on the application of scientific method in general, but also in detail on the choice of procedures, problems, standards, language, and audience. Through his influence, workers in the field came to share priorities and techniques, as well as a commitment to the field as a whole."
Rhine was able to exert this influence because of the credentials earned within an academic setting at Duke University, working under William McDougall, one of the most important figures in psychology at that time, and for publishing the ground-breaking monograph, Extra-Sensory Perception in 1934.
Rhine recognized early the importance of atmosphere and attitude in test situations. His capacity to connect with students and subjects helped to find good test subjects and motivate high scoring.
His ability to energize and motivate others led to a strong testing team who verified his findings and extended them.
Journal of Parapsychology
In the mid-1930s Rhine recognized the need for a forum where researchers could publish their work, exchange ideas and share research, the successes as well as the challenges and problems. In 1937 he and William McDougall launched the Journal of Parapsychology as a peer-reviewed journal to address such issues. The JP has been in continuous publication since, approaching its 85th year in 2022.
The Parapsychological Association
Rhine had long wanted members in the growing field of parapsychology to have an organization that could convene to present research and communicate directly with one another about activities in the field. In 1957, he founded the Parapsychology Association, encouraging it as an independent international institution that meets annually.
The Summer Program at FRNM/Institute of Parapsychology
Rhine's recognition of the importance of community in the field included concern for its future. In the 1970s Rhine and his colleagues instituted a summer program offering an 8-week curriculum of classes in parapsychology, covering origins of the field, methods and techniques. It became a training ground for future psi researchers, under such teachers as Robert Morris and John Palmer.
Presenters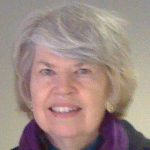 Barbara Ensrud
Barbara Ensrud is a freelance journalist and author based in Durham, North Carolina. Her articles have appeared in many periodicals including the Wall Street Journal and the online Psi Encyclopedia. She is co editor of J.B. Rhine, Letters 1923-1939 /Foundations of Parapsychology.
Sally Rhine Feather
Sally Rhine Feather, Ph.D, is a retired clinical psychologist and executive director emeritas of the Rhine Research Center and co-editor of J. B. Rhine, Letters 1923-1939. Received PA Outstanding Career Award in 2010.
[panel] J. B. Rhine and the Importance of Connection–J.B. Rhine: Letters 1923-1939